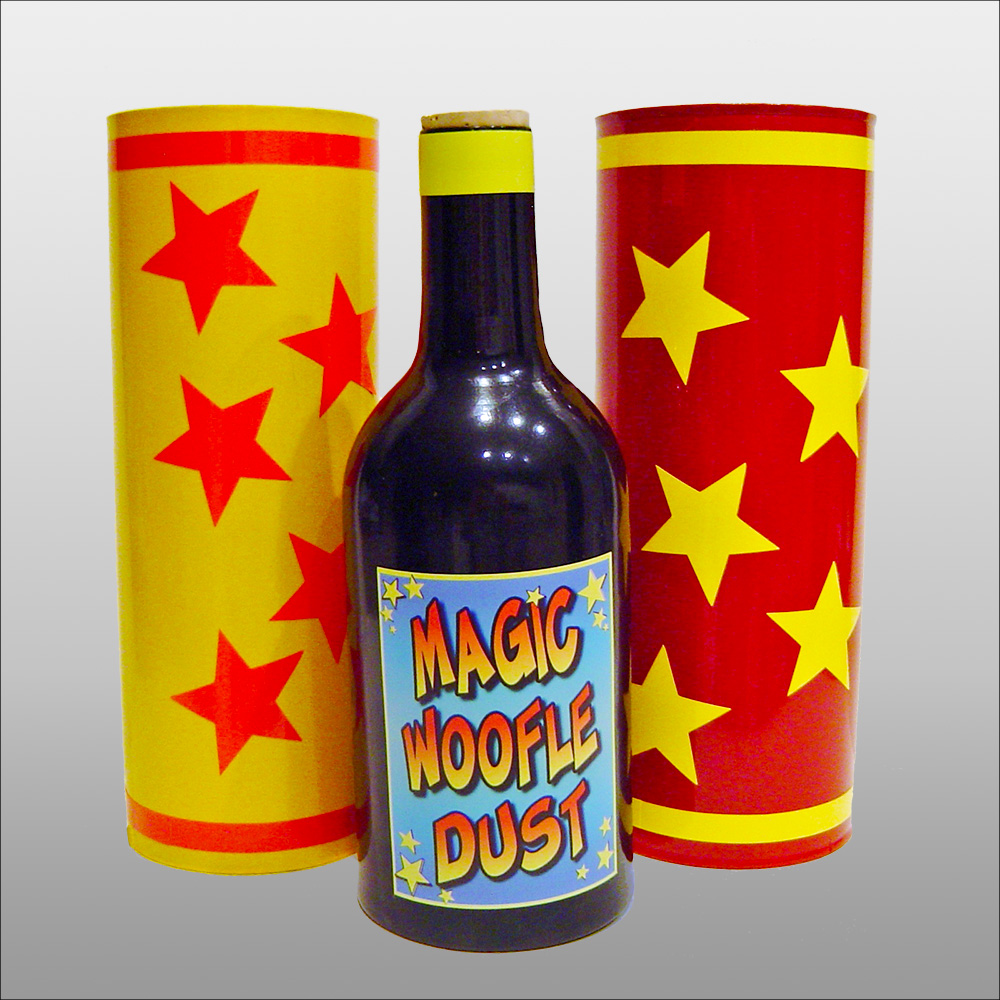 The magician shows two decorated cylinders to be empty, and then proceeds to produce silk handkerchiefs, spring flowers, a silk streamer, etc out of the nested tubes.
At the end of the routine he asks if the audience wants to know how the trick is done. He explains that there is a magic powder that magicians use that is very rare and that is what causes the magic to occur. Just a sprinkle is all it takes.
"I have a little bit with me today, would you like to see it?"
The magician says he has been hiding it right in front of their eyes. The tubes are lifted together and a full size bottle of "Magic Woofle Dust" is produced. The magician can now pull the cork and shake out some of the woofle dust to use on his next trick.
The bottle is spun aluminum and has a load chamber for confetti or glitter or whatever "magic woofle dust" you like. The cylinders are made of metal. Use your own production items. The load chamber is 4-1/2 inches by 3 inches. Self contained production with full instructions for performing the trick. Available in red/white, red/yellow, or black/white tube and stars designs.
---
Check Availability:
This email address is being protected from spambots. You need JavaScript enabled to view it. Call Kandu
You may also be interested in these products