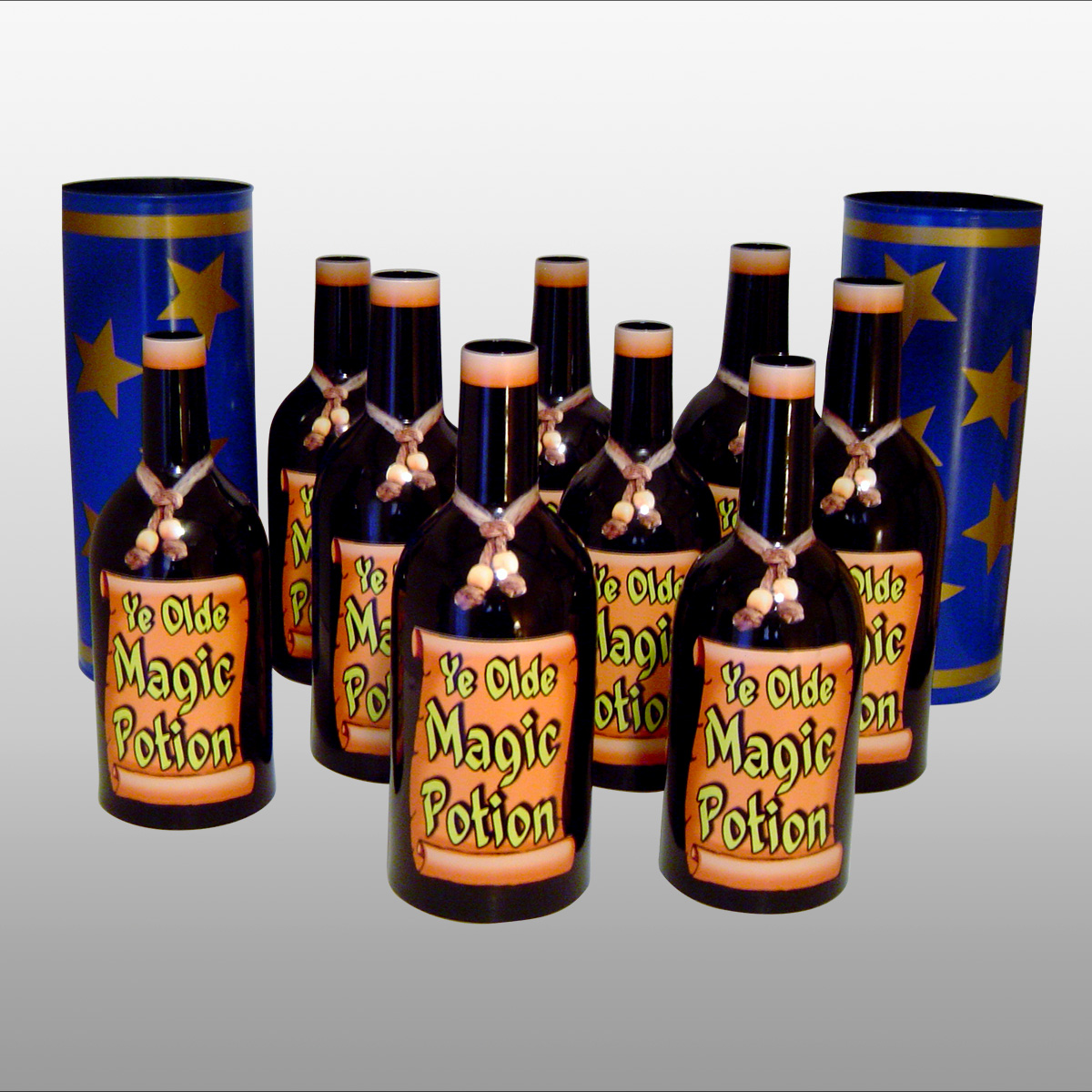 Merlin's Multiplying Bottles
The performer displays 2 blue painted tubes with gold stars, an old Magic Potion bottle, and a cup. The bottles and cup magically change places with sucker gags thrown in. More and more bottles appear until at the end of the routine, the magician is left with nine full size bottles on the table and the audience laughing their heads off.
Comes complete with custom designed vinyl graphics, spun aluminum bottles, metal tubes, and instructions.
---
Check Availability:
This email address is being protected from spambots. You need JavaScript enabled to view it. Call Kandu
You may also be interested in these products