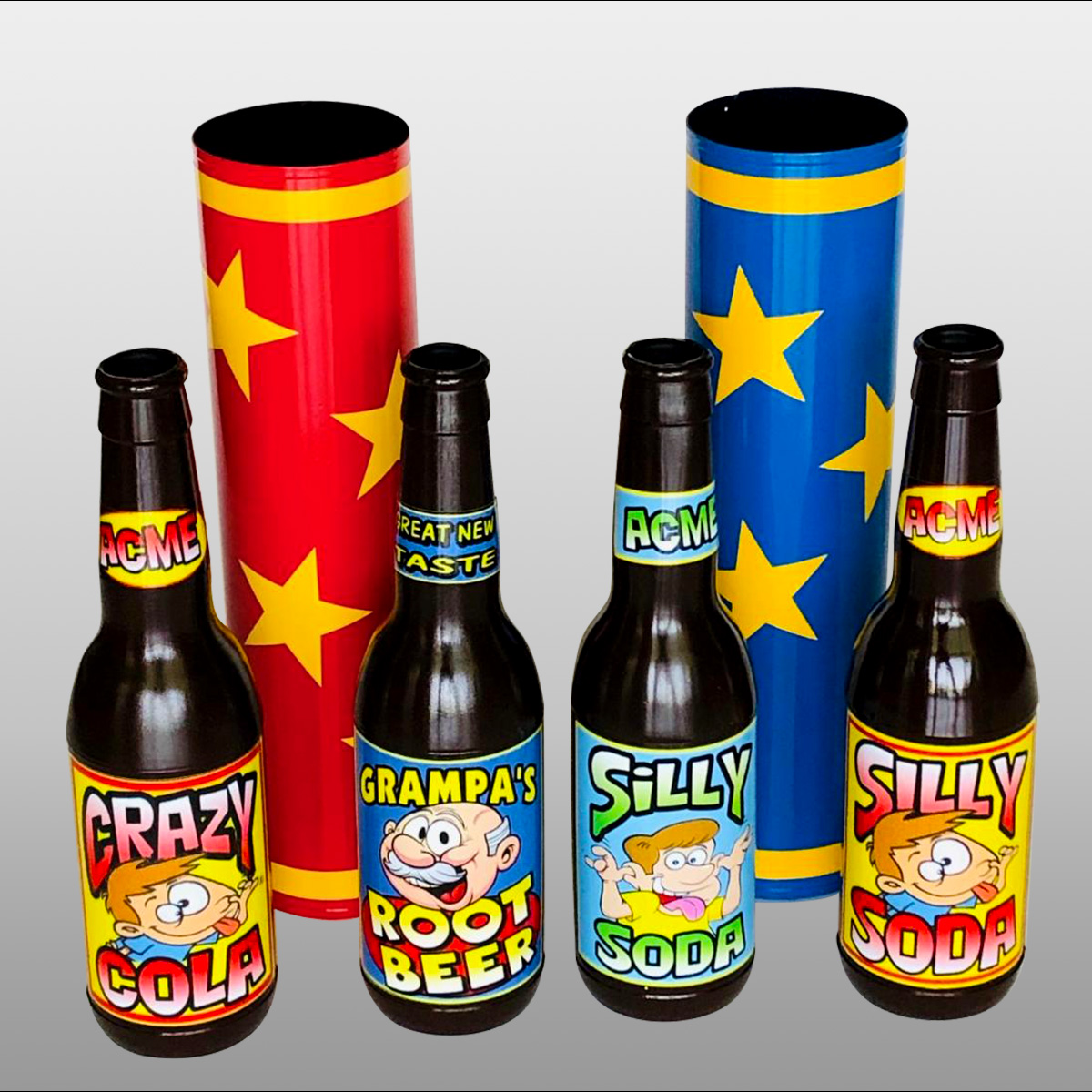 The magician and a child volunteer each have a bottle and a metal cover. Each of them holds a bottle at the bottom and the cover from the top with the thumb inside and 3 fingers outside. The bottles are covered. While holding the cover with one hand on top and one hand on the bottom, they both turn their bottles and covers over three times. The magician raises his cover to show his bottle is now upright, but unfortunately, the child's is upside down.
The magician asks the child to turn the bottle over and start again. The magician and the child start over but this time after three turns, the magician takes two fingers and pulls his bottle out by the neck while the child struggles to get his fingers around his bottle which is still upside down. The magician and the child try again but it still won't work.
Finally, the magician has the child hold the magician's bottle and cover and tries the trick again. The cover is lifted to show the bottle upright and when the wand is waved, the cover is lifted again and the bottle is now upside down! The child has performed MAGIC!
The bottles are unbreakable plastic painted gloss brown. The covers and gimmick are metal with custom-designed vinyl labels. Choose the label and tube color you would like and we will put a set together just for you. 
---
Check Availability:
This email address is being protected from spambots. You need JavaScript enabled to view it. Call Kandu
You may also be interested in these products