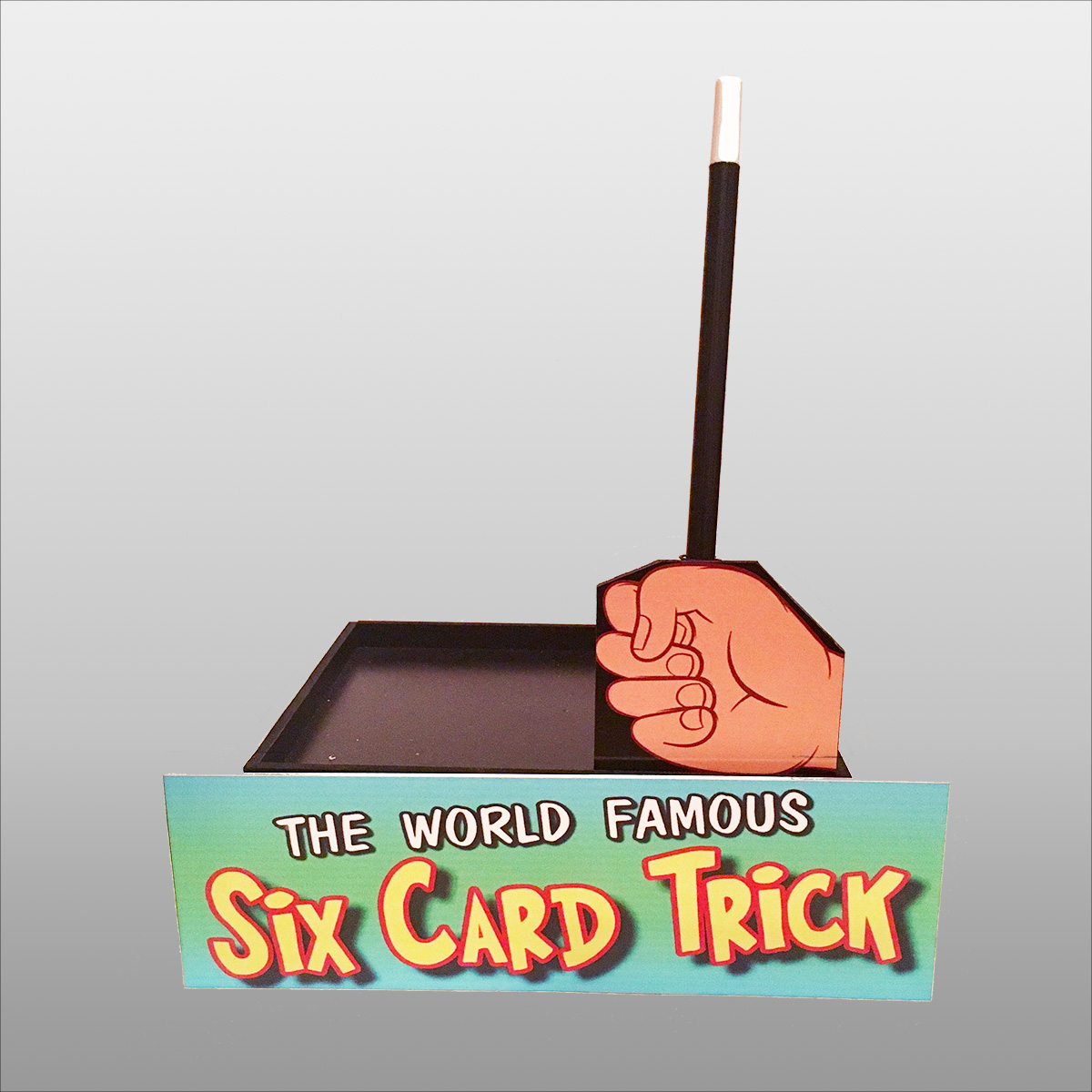 This tray is used with a volunteer who is going to help with the 6 card trick. A trick so famous it has a sign which you stick to the front of the tray he or she is holding, but the signs swings down from one side.
Oops, I didn't stick it on enough. Now the other side swings down but you try again and it sticks. Whew!
Now you explain that you saw this trick performed by another magician and he had an assistant that held a magic wand and helped do the magic but you realize that the assistant is using both hands to hold the tray. No problem, I brought along my "helping hand" which you place on the tray. Now you proceed with the trick and everytime you drop three cards onto the tray, the assistant waves the magic wand by moving the tray side to side and the wand comically waves.
Can be used with any trick where you need a volunteer. Put anything on it. The hand can be placed on the left or right side and is held in place by magnets. Just a simple back and forth movement makes the wand wave. It looks crazy! Print your own sign for whatever trick you want to get extra laughs out of.
Tray is 9.5 x 11.5" made of 1/4 inch PVC plastic
Custom designed 1/8" sign with vivid graphics
Gimmicked "waving" hand and wand
Plus 6 card trick and instructions
---
Check Availability:
This email address is being protected from spambots. You need JavaScript enabled to view it. Call Kandu
You may also be interested in these products