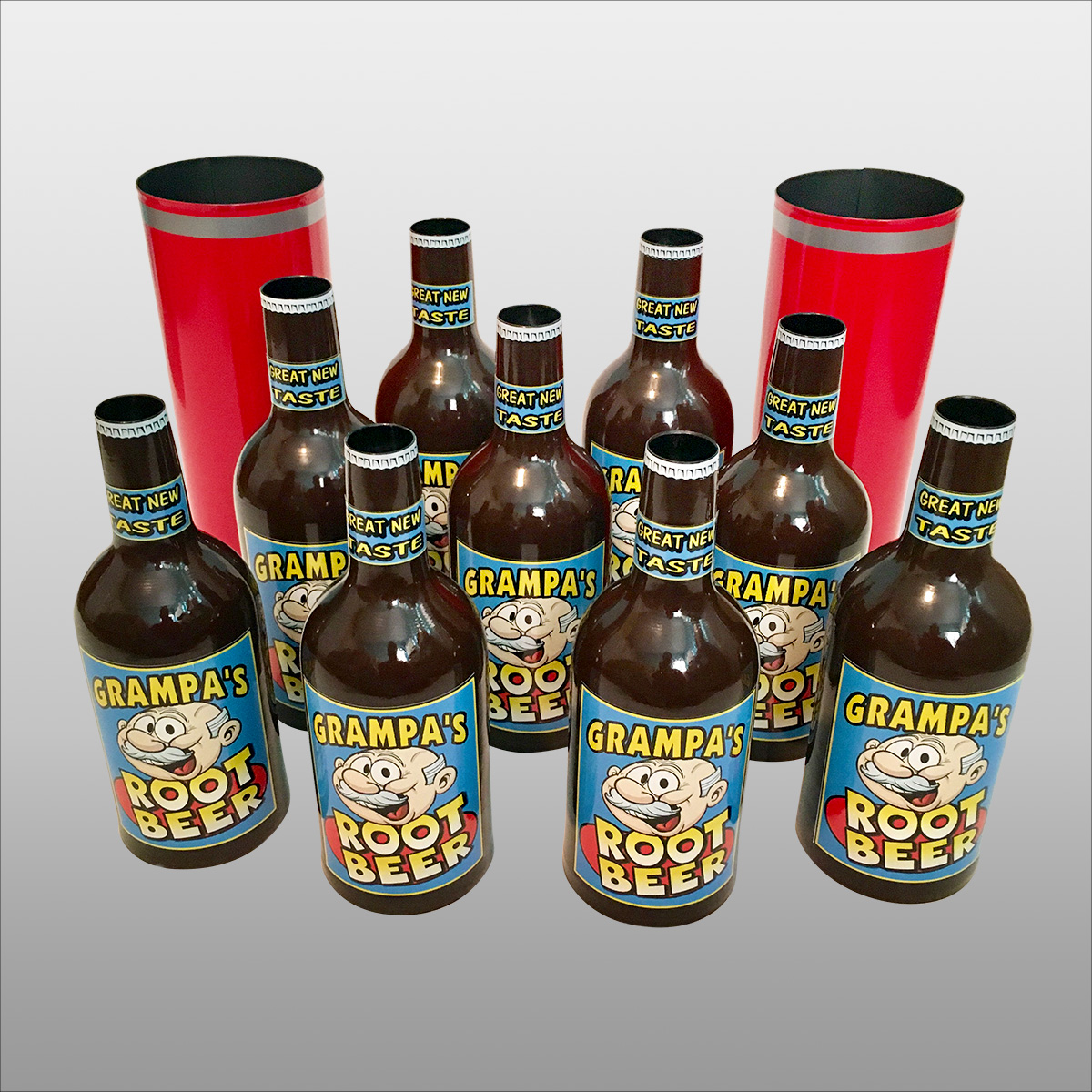 A family friendly multiplying bottle routine!
A root beer bottle and a glass repeatedly change places under cover of two metal tubes. During the trick more and more bottles keep appearing under the tubes until at the end of the trick there are bottles all over your table.
You get nine beautifully rich brown gloss finish on spun metal bottles with custom eye catching vinyl graphics and two metal tubes. Perfect for the family audiences.
---
Check Availability:
This email address is being protected from spambots. You need JavaScript enabled to view it. Call Kandu
You may also be interested in these products