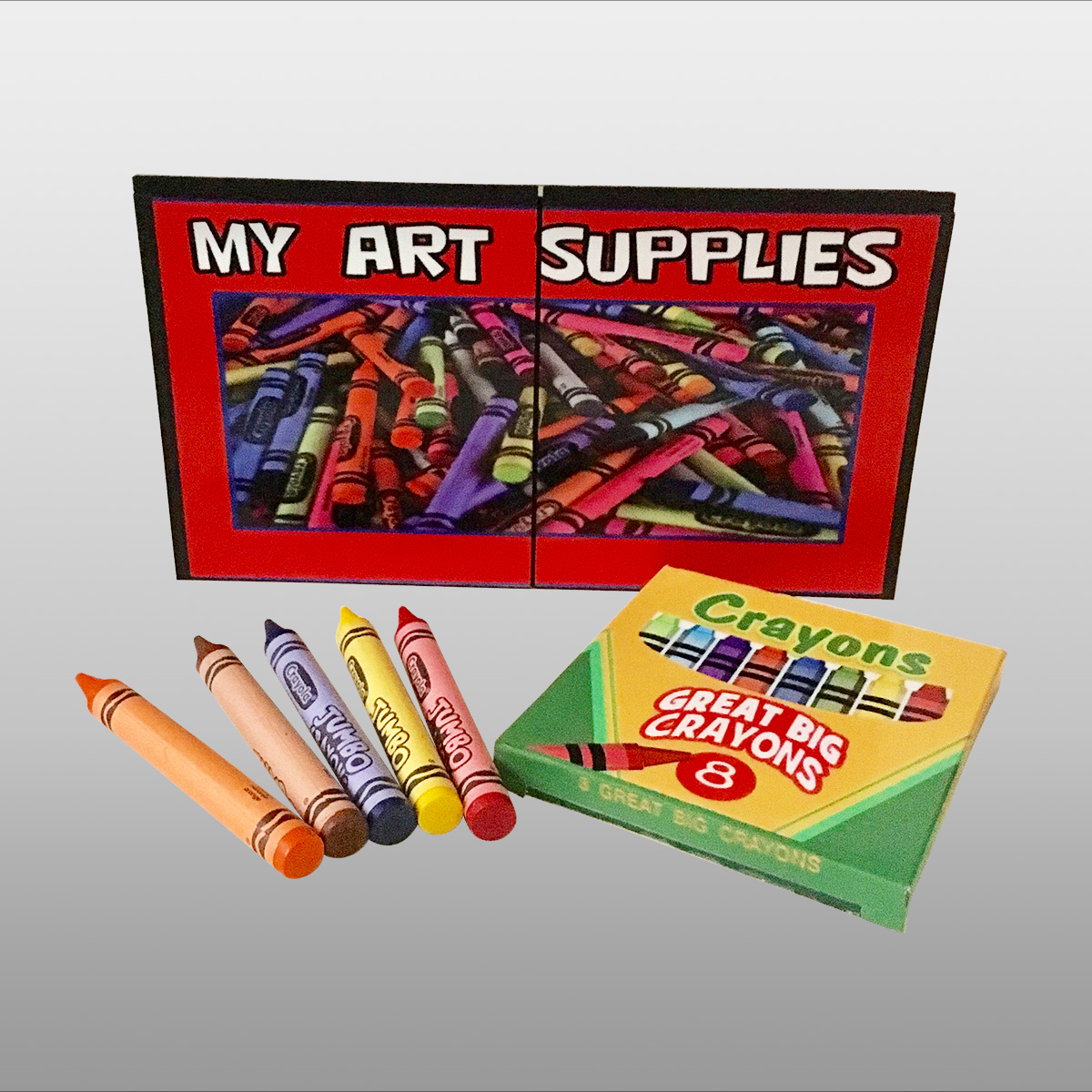 A paper bag is shown to contain your art supplies. Remove the box of crayons and show it all around. Put it back in the bag and pull out the art supply box. Pasted in the back of the box for inspiration are two of the favorite drawings that you drew when you were young.
Turn the box back side towards the audience and bring out the crayons and place them into the box and close the doors. Turn the box around and explain that you will make the crayons vanish. Tip the box to the left and the kids will hear them sliding over behind the left door. Show the right door empty and expect applause. You will get kids yelling to show the other door. Close the right door, tip the box to the right making the crayons slide to the right and open the left door. This will drive the kids crazy. You can lay the box on it's back and open both doors upright to add to the mayhem.
When you are ready for the yelling to stop, open both doors at once proving you made the crayons disappear. Reach into the bag and bring the crayons out for the finale.
Comes with...
Art bag to carry trick in
Custom 1/4" PVC box with custom graphics and metal hinges
Real jumbo Crayola Crayons with custom vinyl label
Metal gimmick with custom vinyl label
Extra crayon box label if your crayon box wears out
---
Check Availability:
This email address is being protected from spambots. You need JavaScript enabled to view it. Call Kandu
You may also be interested in these products