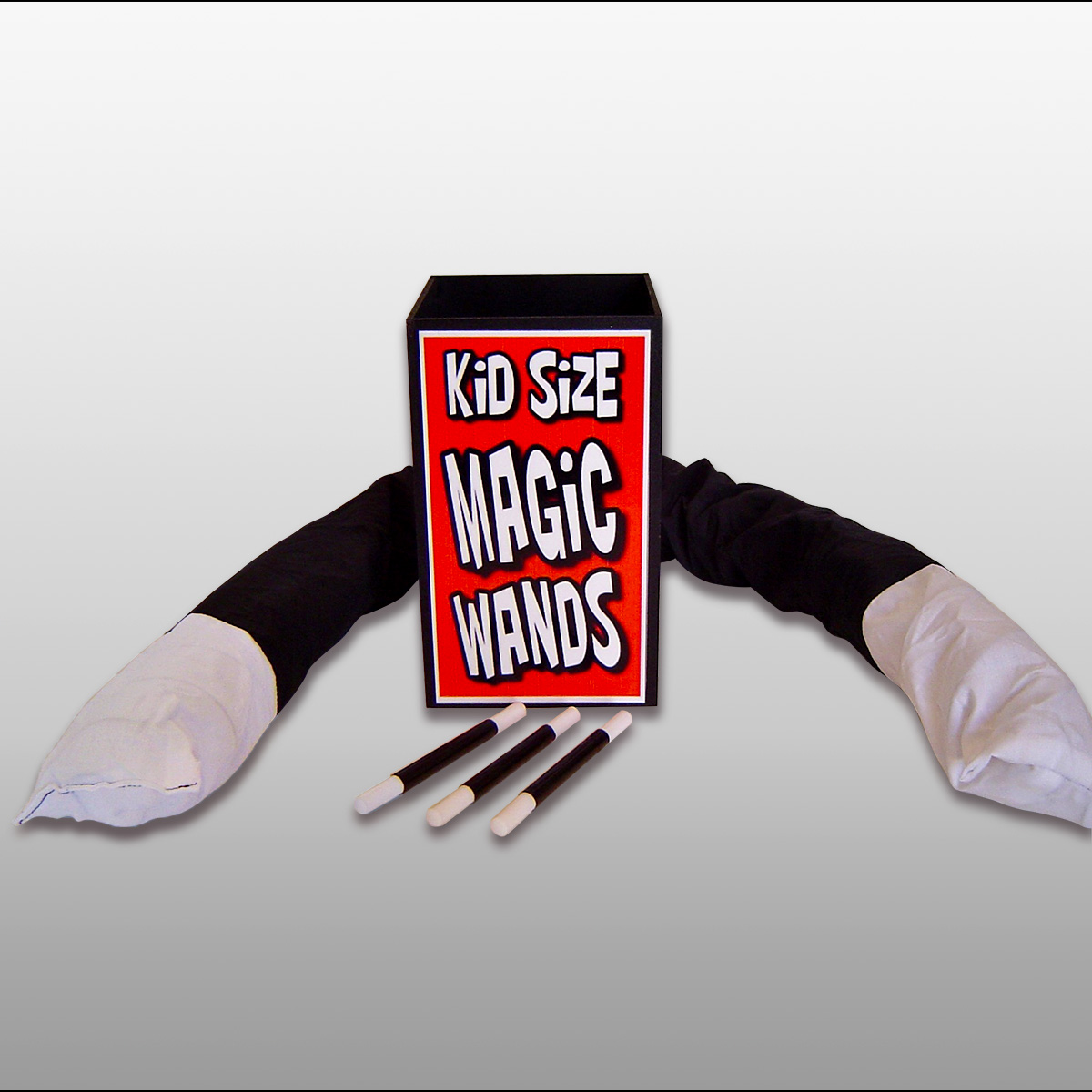 A small box 4" by 7" is displayed by the magician. He reaches inside and pulls out two kid size wands to have his assistants hold. They try to do a trick but it doesn't work. The magi takes back the wands and puts them back in the box while pondering the problem. "We need something else. What could we use?"
At this time the box pops open changing size, color and now reads "GIANT MAGIC WANDS!" The kids yell out what just happened and the magician tells them "That's perfect. Let's yell the magic words and see what happens."
The words are yelled and two giant 3 foot spring wands fly out of the box high into the air. The assistants use these crazy wobbly wands to bring the trick to its comical conclusion.
Comes complete with custom built PVC box that holds and releases the spring wands, and changes size to reveal the"Giant Magic Wands" sign, three small wands, and the giant spring wands. Use this with any kidshow trick to add comedy and fun to your show.
---
Check Availability:
This email address is being protected from spambots. You need JavaScript enabled to view it. Call Kandu
You may also be interested in these products