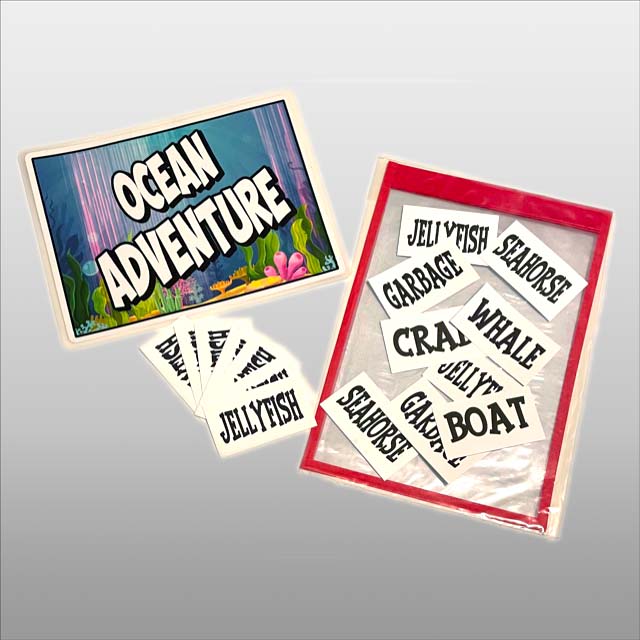 Alphabet Box Theme Kits (Stage)
The Alphabet Box is sold separately and is required in order to utilize these theme kits.
Each stage kit comes with a full-color table sign with stand, a clear force bag with cards that contain the names of the photos, the custom cards (5" x 7-1/2" photo paper and matte laminated), the alphabet cards on the ribbon with two different climaxes for repeat shows, an extra ribbon to throw in the box, the pop-up figures to attach to the pop-up gimmick in the original Alphabet Box, and a flying ribbon to match the color of the theme kit.
Multiple themes are available! Each sold separately.
Christmas
Halloween
Dinosaur
Ocean
Pirate
Magic
We also have parlor-sized theme kits available!
---
Check Availability:
This email address is being protected from spambots. You need JavaScript enabled to view it. Call Kandu
You may also be interested in these products