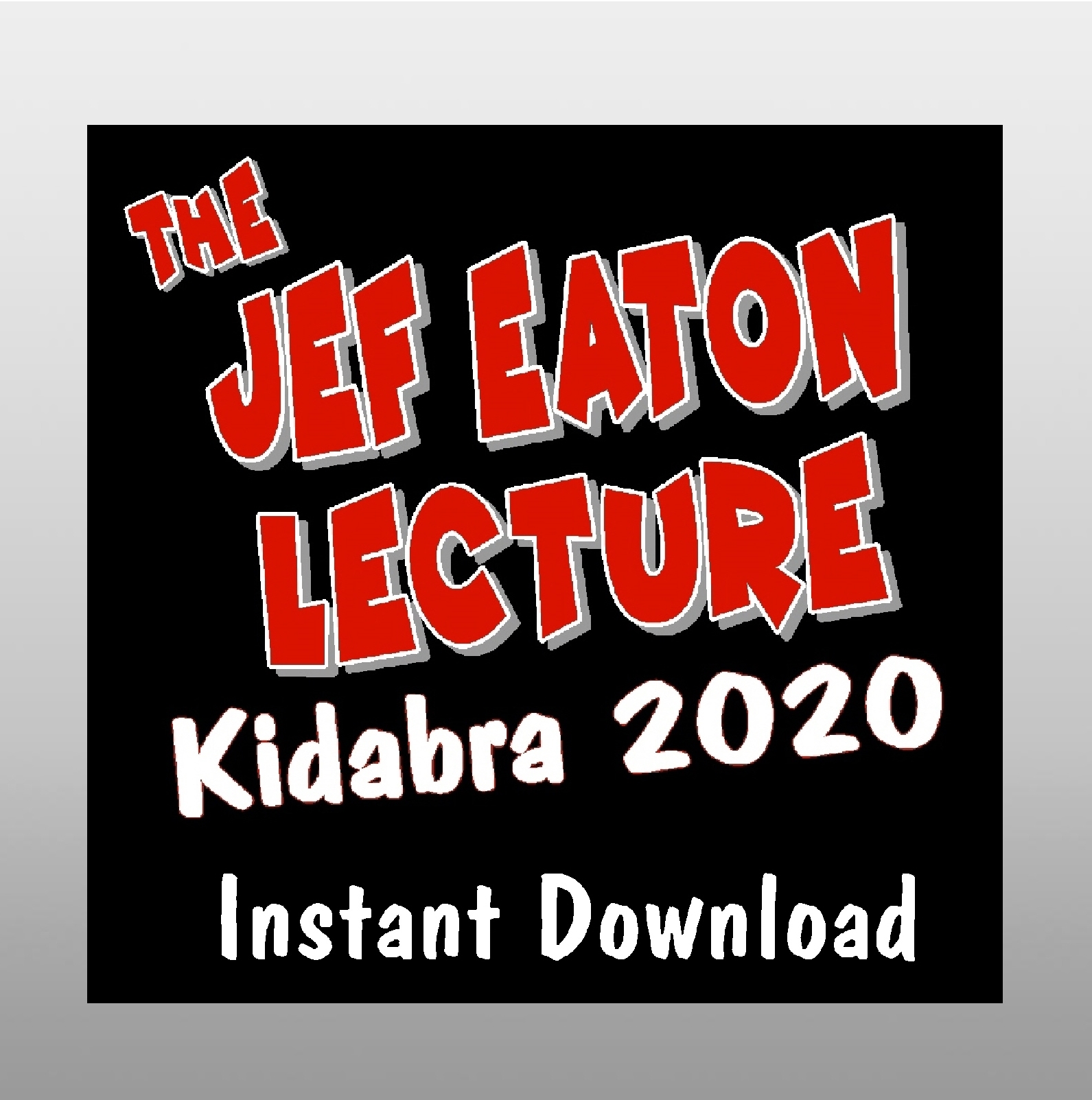 Here's what is covered in this almost hour-long lecture with some video clips of Kandu's live show that worked the fair circuit for over 35 years. Time-proven routines, unique handling of props, and just some solid thinking and ideas of how to be a great kid-show and family entertainer.
MOUTH COIL
My personal routine with live performance of this kid show classic taken a few steps furthur with the Switch Can.
SHAKEN NOT STIRRED
A funny prediction trick that we had on the market. Now you can make one yourself.
PROFFESSOR'S NIGHTMARE
My version of this classic trick with some unique twists and ideas for the trick.
BALL TO SQUARE
My personal opener for my show using audience participation.
COLOR CHANGING HANK
Again, my personal handling of this trick with some different moves that have worked well for me.
HYPNO ROPE
A funny routine of an age old trick brought up to the Kandu-ized version with a comedy motion sign.
KNOT FUNNY
The full workings of one of our best selling tricks that you can do a version of in your own shows without buying anything.
FAVORITE WAND GAGS
Some clips of how I handle some of the funniest wands ever created. Check out my multiplying wand routine.
---
COMMENTS FROM KIDABRA ATTENDEES
"That is some very solid thinking."
"Jef's stuff is brilliant."
"Really clever."
"You can tell he's done a million shows."
"So cool and so smart."
"Great routines."
"Pack small play big."
"Awesome job."
"So much creativity and experience here."
"What a great lecture."
"The finger was smart as heck."
"It fooled me."
"It probably would fool Penn and Teller."
---
Check Availability:
This email address is being protected from spambots. You need JavaScript enabled to view it. Call Kandu