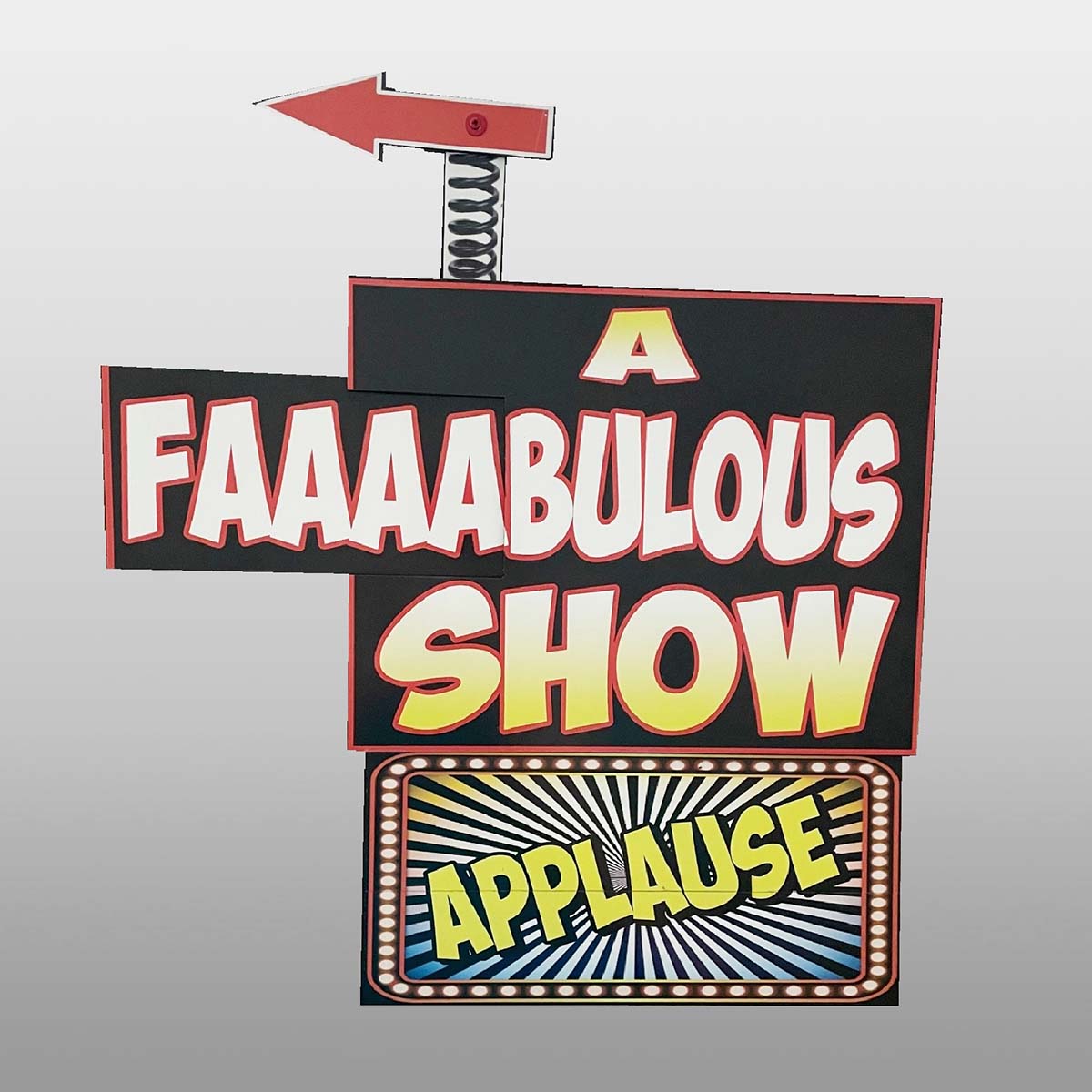 A great opener for your show.
As you explain what type of show you are going to do, you keep changing your mind from a good show, to a great show, to a fabulous show. A sign is brought out with those words on it. It changes to "faaabulous", an arrow points to you, and an applause sign falls down from the bottom. A great kicker finish is that the arrow flips over to point to you.
Made of PVC plastic with custom vinyl graphics and all the mechanics to make it work.
---
Watch Tricky Tim's routine for our Fabulous Show Sign!


Check Availability:
This email address is being protected from spambots. You need JavaScript enabled to view it. Call Kandu