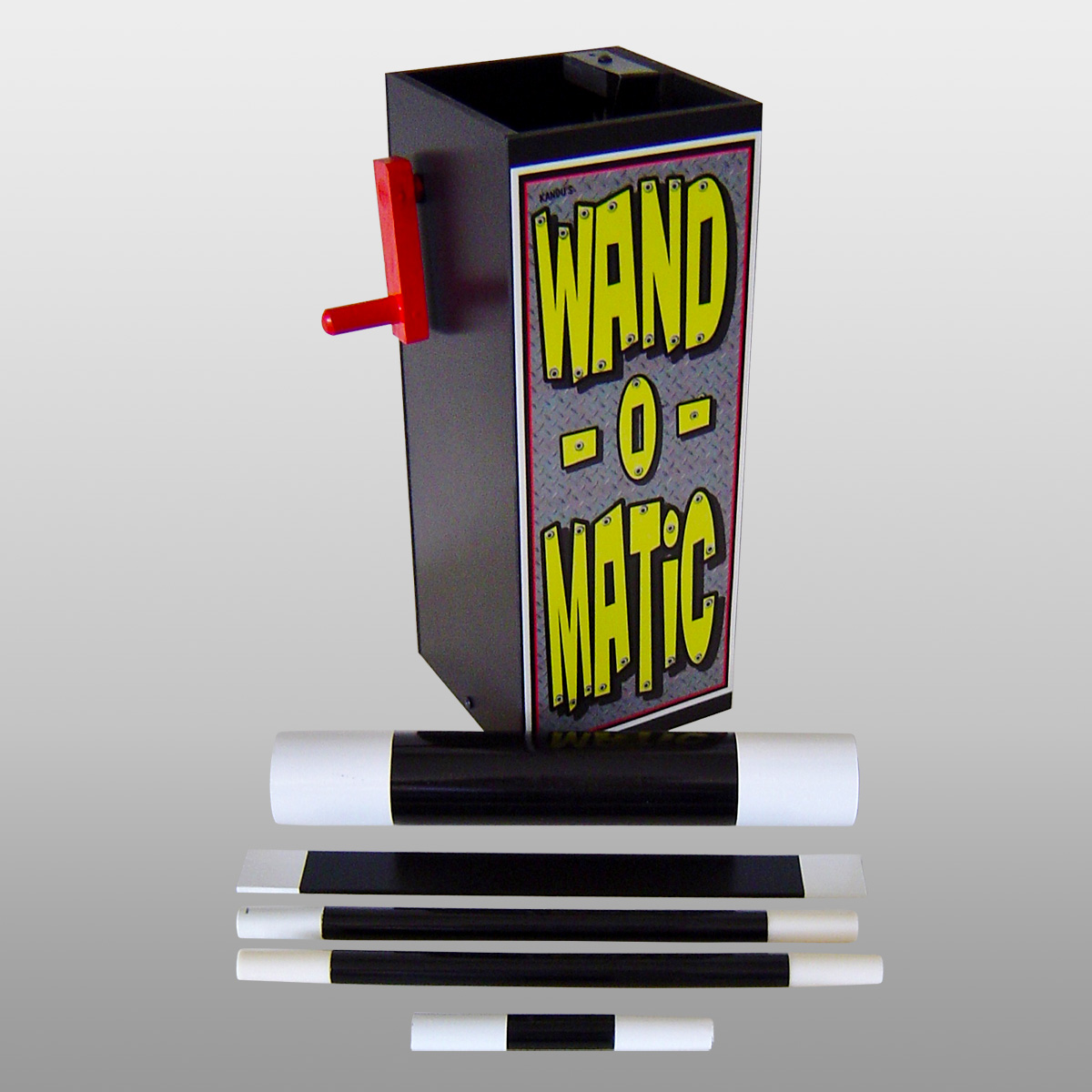 The magician brings out his new Wand-o-Matic machine used to to clean and charge his magic wand. He cranks the handle and the wand slowly rises out of the box, but it doesn't work. "I had it set to clean instead of charge" says the magician putting the wand back into the box and pressing the "charge" button. He again cranks the handle, but nothing happens.
As he looks at the audience, the wand peeks up out of the top. When he looks back, it goes down. When he finally see it, he grabs the wand out of the box and it shrunk to only 4 inches long?!? "I had the power level up too low" says the magician as he puts the wand back into the box and re-sets the power level gauge.
It needs a little air. He takes a straw and starts blowing into the box to inflate the wand to the proper size. When he pulls the wand out, it is now giantsized!! He put too much air into it.
He uses the emergency switch to release the pressure, but lets out too much to reveal a flat wand. That is placed into the machine, and this time the magician enlists the audience's help to yell the magic words and the wand flies out of the box fully charged!
You get all this...
4-3/4 x 11 inch custom built machine made of PVC, full Color Custom Graphics, all the gimmicked wands, wood crank with ratchet sounds, and the complete routine with even more gags.
---
Check Availability:
This email address is being protected from spambots. You need JavaScript enabled to view it. Call Kandu
You may also be interested in these products